Unique, interactive incursions, excursions and programs
We'll inspire and empower environmentally-aware minds whilst investigating creative solutions to reducing waste and exploring the concept of the Circular Economy!
Our programs enhance STEM learning in schools through an experiential, hands-on and practical approach. We'll demonstrate plastics recycling principles and practice using our innovative small-scale reprocessing equipment, designed specifically for application within education.
Linking directly with current recycling practices and community / NGO led waste reduction programs, your students will experience and participate in the transformation of waste plastics materials into new, functional products.  
We'll provide insights into a critical area of knowledge for the future - Plastics, Recycling and Circular Economy, covering a variety of topics such as:
• The environmental impact of plastic
• The different types of plastic
• Recyclability of common plastics
• Potential applications for plastic 'waste'
• Circular Economy principles & practices
• UN Sustainable Development Goals (SDGs)
Enquire today
Key learning areas:
Sustainability

An introduction to the concept of the Circular Economy, and ways we can reduce our footprint and drive local and global change.

Plastics

How it's made, the different types, why we use it, and how (and why!) we should think of 'waste' as a valuable resource.

Recycling

Which plastics we can recycle, how we recycle it, it's potential applications and community-scale recycling solutions.
Outcomes:
1. Profound experiential programs that combine STEM and Circular Economy Principles.

2. An insight into plastics and plastics recycling technology, delivered by industry experts.  

3. Engagement and empowerment of young people to actively participate in the environmental challenges of our time. 

4. To provide schools with an integrated STEM learning program, directly linked to the cross curriculum area of sustainability.

5. To provide schools with access to expertise in understanding the rapidly emerging Circular Economy.
Bill Verhagen | Education Facilitator
Bill is a qualified Plastics Engineer and Business Graduate. He has 35+ years experience in plastics and packaging.
Bill was a Technical Specialist for one of Australia's first post-consumer plastics recycling projects, aimed at demonstrating that packaging could be recycled into new applications. He has worked on a number of developments, focused on improving packaging sustainability through Circular Economy principles.
Passionate about inspiring the next generation, Bill began educating in 2020. He is also the current Vice President of the Society Of Plastics Engineers (SPE) ANZ and a member of the Australian Institute Of Packaging (AIP).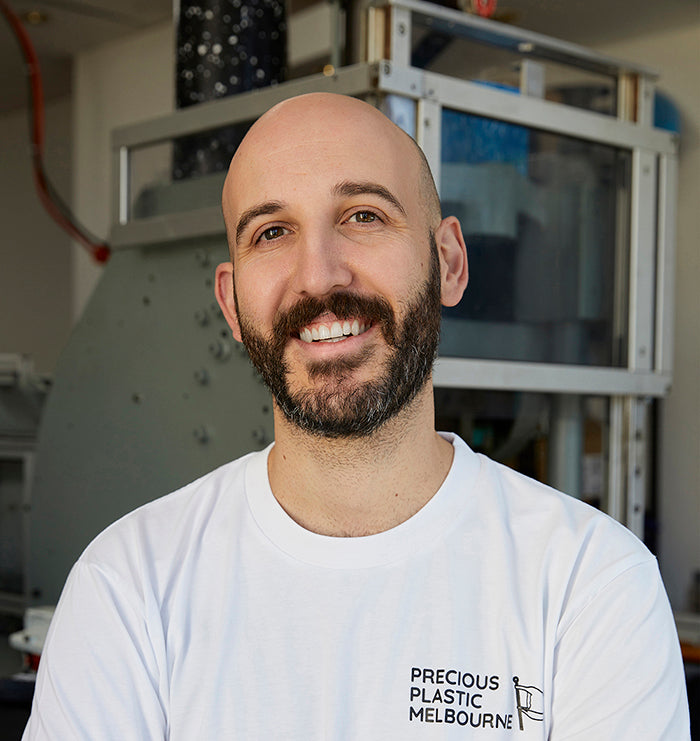 Piers Mossuto | PPM Co-Founder
Piers is one of the innovators behind the development of the 'Zephyr Bros' machinery range by Precious Plastic Melbourne- a series of small-scale plastics processing equipment designed for use in education, small business and community settings.
Earlier in his career, Piers has also spent time working as a Training Manager in adult education.
Now an expert in the area of community-focused 'micro' recycling, Piers also has an extensive background in business, co-founding his first sustainability-focused SME in 2014.
Pitch it to your school: Select & download our Education Programs Info Pack / Presentation via the links below.
Digital - Info Packs
Share
View full details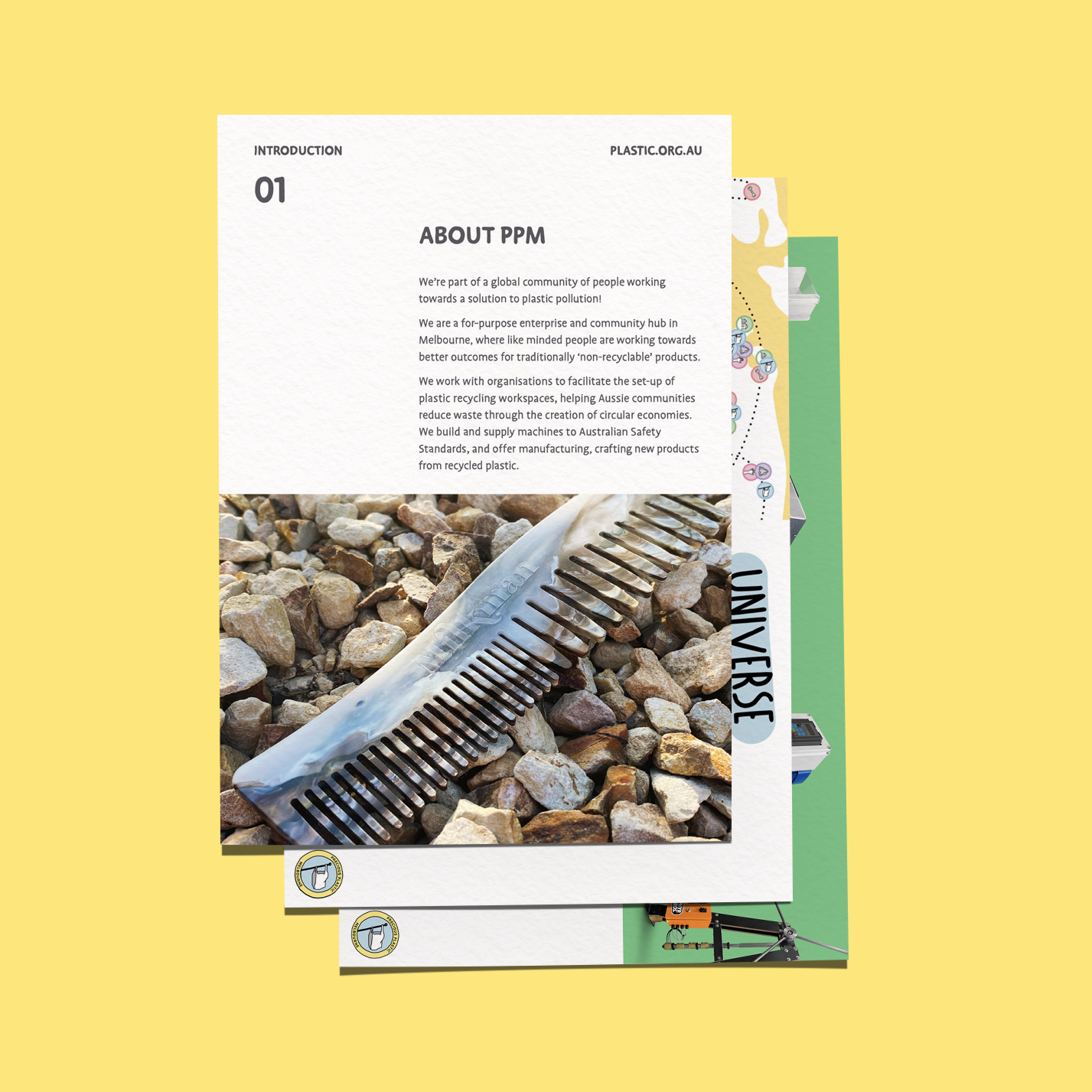 Explore our impact, and previous Education Sessions & Workshops via our live Impact Map!