Hi, we're Piers and Kayla Mossuto, the founders of Precious Plastic Melbourne!
Having started our first sustainably-focused business in 2014, our journey began when we were developing a new line of sustainable products, and were on the hunt for a responsible manufacturing solution. During explorations of potential materials we were introduced to the Precious Plastic methods and were deeply inspired by the concept and it's possibilities. So with a vision to create a circular, waste-free future for plastic waste, in late 2019 Precious Plastic Melbourne was born!
We're at the heart of a nationwide movement that's transforming plastic waste into a valuable resource. The core focus areas of our mission include:
• Recycling traditionally hard-to-recycle plastics with a focus on high-value outcomes
• Utilising 100% recycled post-consumer materials + ensuring recyclability at end-of-life
• Helping organisations reduce reliance on virgin materials
• Empowering communities to tackle the plastic waste crisis head-on through the facilitation of micro-recycling workspaces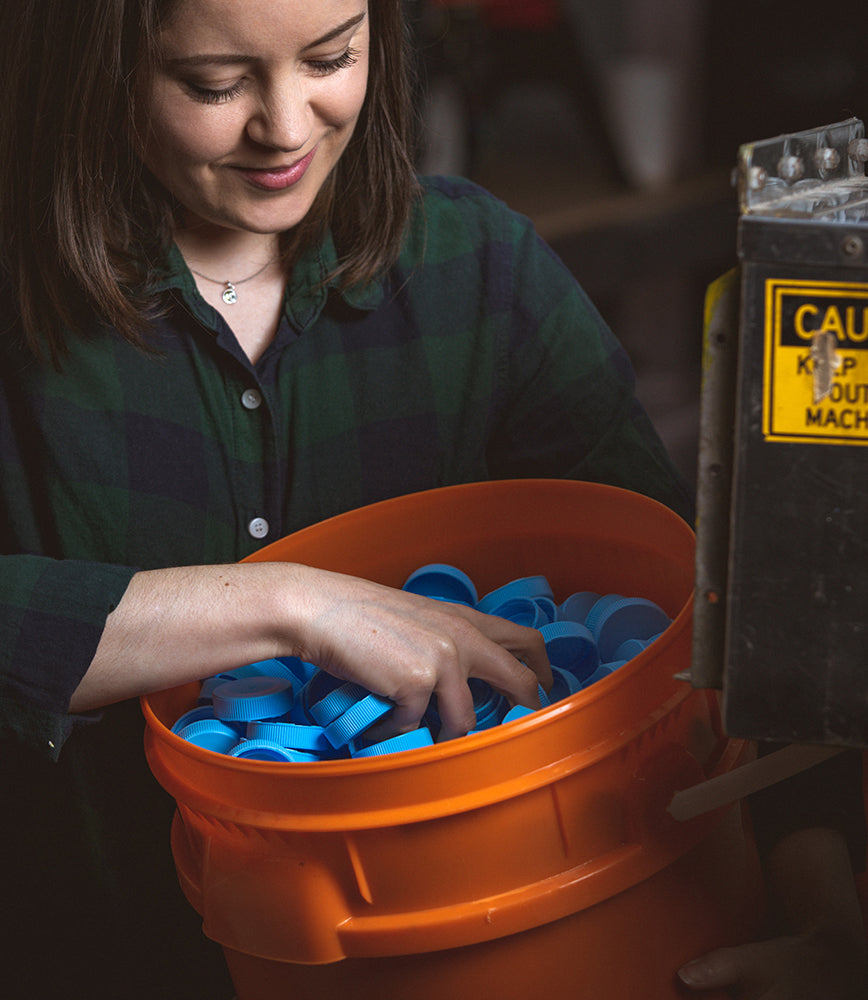 Finding creative ways to create a second life for plastics
We launched head-first into our recycling journey by building a small injection mould machine and shredder (based on the original open-source Precious Plastic machinery plans) with the simple intention of producing a small range of products in-house.
And within the first 6 months of announcing our initiative, we had collected over 300,000 plastic bottle caps from our local community!
Since, we've gone on to design and produce our own range of machinery. Our machines are Australian made certified, and, as they needed to be exceptionally safe for use in schools, they comply with Australia's robust safety standards. They're also easy (and fun!) to use.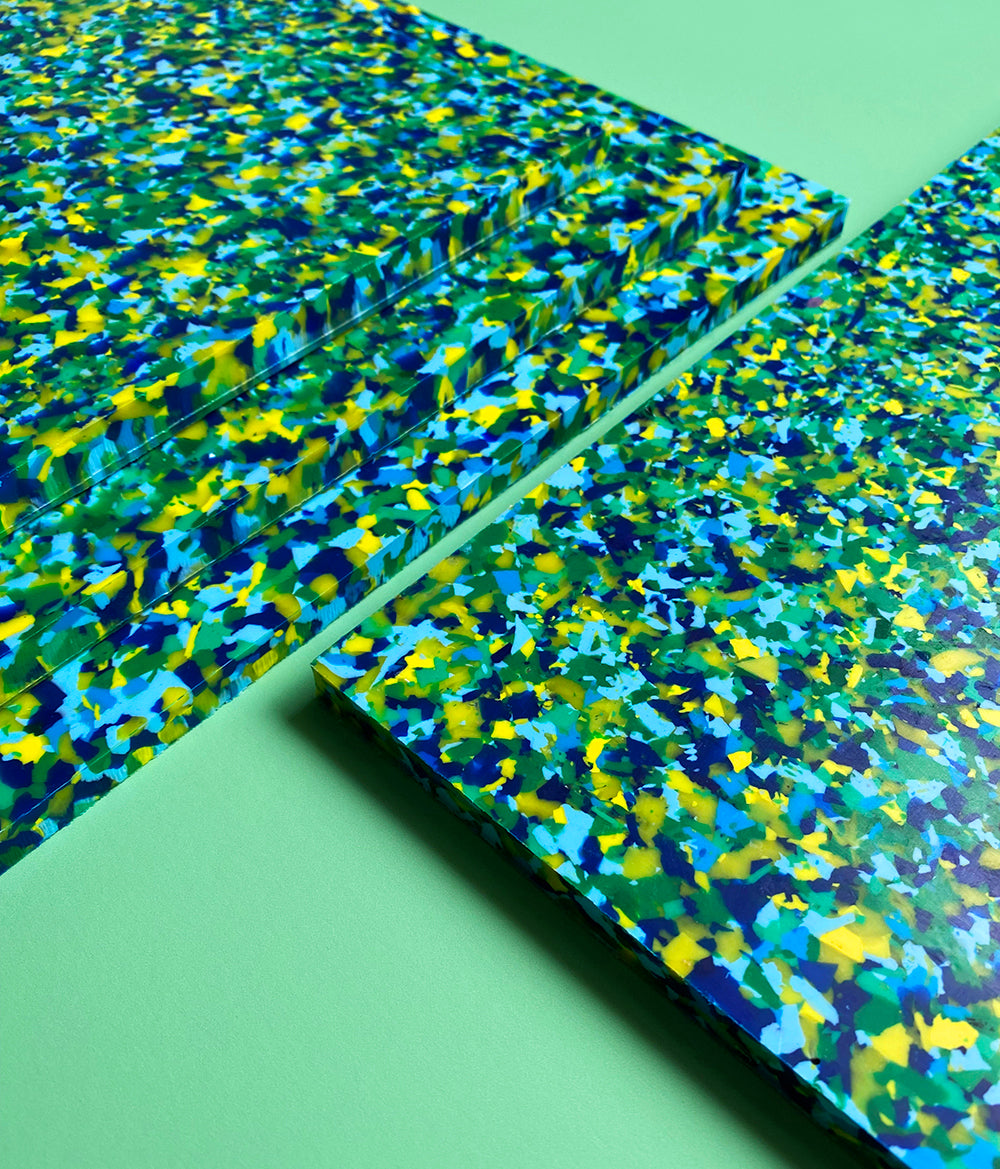 Waste doesn't need to be wasted
Precious Plastic Melbourne is now a one-stop-shop for closed loop systems and design in Australia - and we're still continuously evolving as we add new capabilities, refine our skills and increase our knowledge base, developing new and innovative ways to repurpose waste!
Through providing the tools and knowledge needed to recycle plastic, we're working to nurture a grassroots recycling movement across Australia. We're watching this amazing, collaborative eco-system flourish right before our eyes, full of changemakers and green entrepreneurs creating new opportunities for innovation and industrial symbiosis!
The micro-recycling community is a distributed network of do-ers, one connected to the next, working to expand our collective impact on the ground! As far as actually spreading the solutions we have at our fingertips, we believe that this is critical work that needs to happen at a local and community level.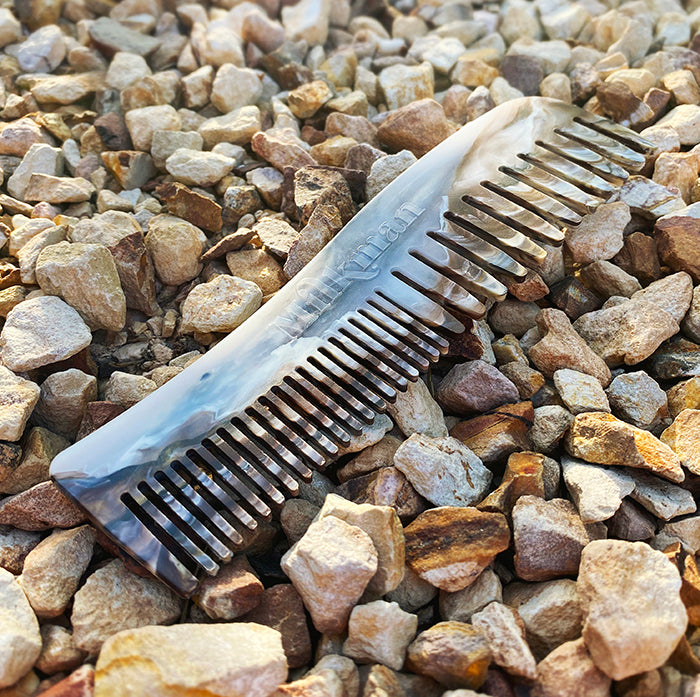 Where others see waste, we see unexplored, untapped beauty
Our bespoke products are created with intention, care and love. And these upcycled pieces are certainly exceptional conversation starters, often giving our clients and customers the opportunity to have conversations around the importance of circularity.
We're seeing an increasingly high demand for 100% recycled products. So we're passionate about helping our clients create circular business models, either through making use of their own waste stream, or through locally sourced post-consumer waste.
And of course, consumers are not only looking for genuinely sustainable products, there's of course also that very natural love of Australian-made, so we feel quite honoured to be part of that local story for the brands we work with.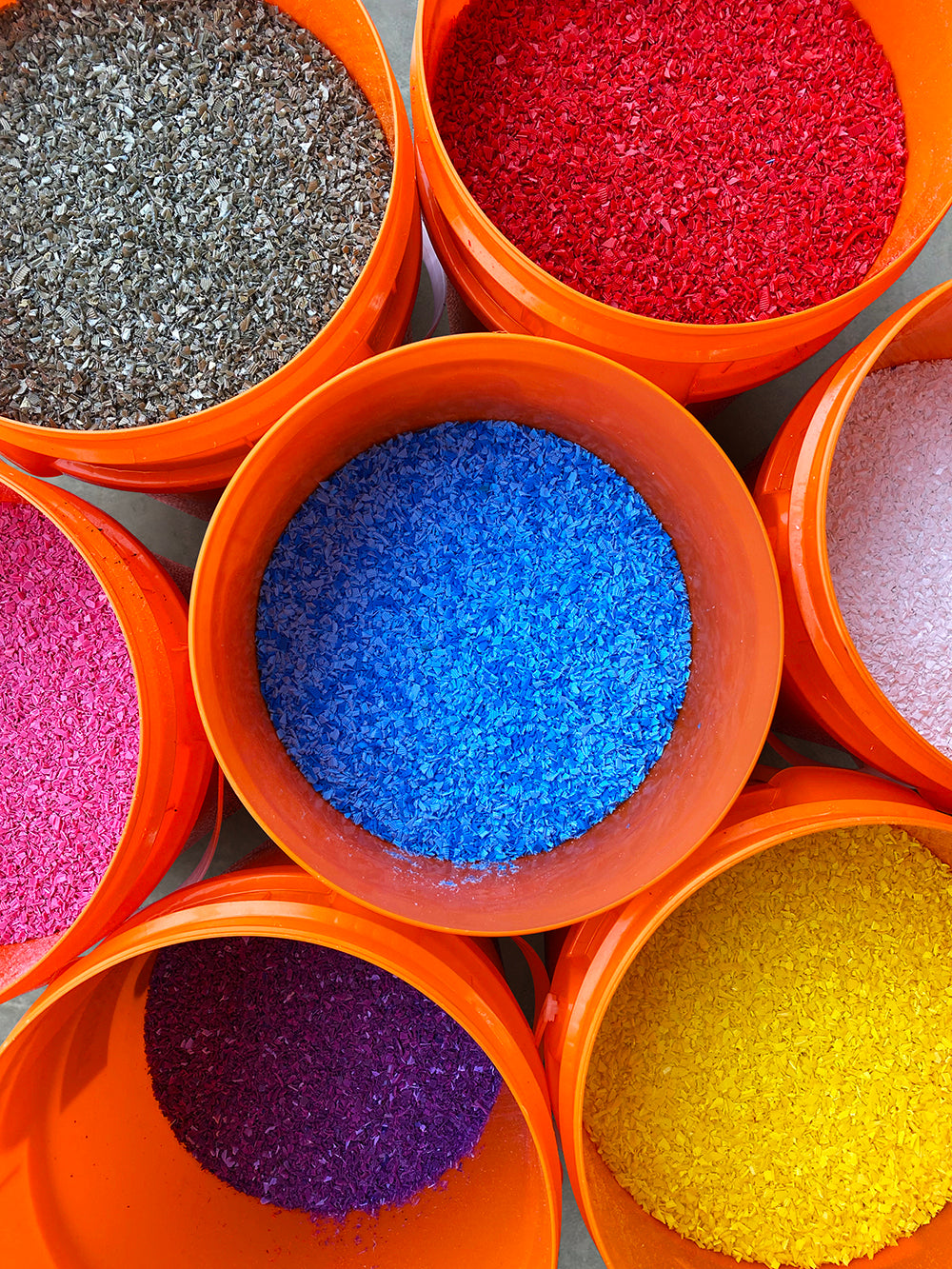 Everyone is a recycler
If it wasn't already apparent, well, we're just really excited about waste - and we want YOU to get excited about waste (and it's potential) too!
When it comes to impact, we must work together - it's about the relationships, and a continuous loop of collaboration.
So we're empowering organisations and communities to rethink the way we design, use, and reuse plastics, creating a circular economy for this ubiquitous commodity.
Along with our recycling equipment, we have everything you need to get started and your recycling journey, from pre-shredded plastic, to tools and a range of useful accessories for your workspace.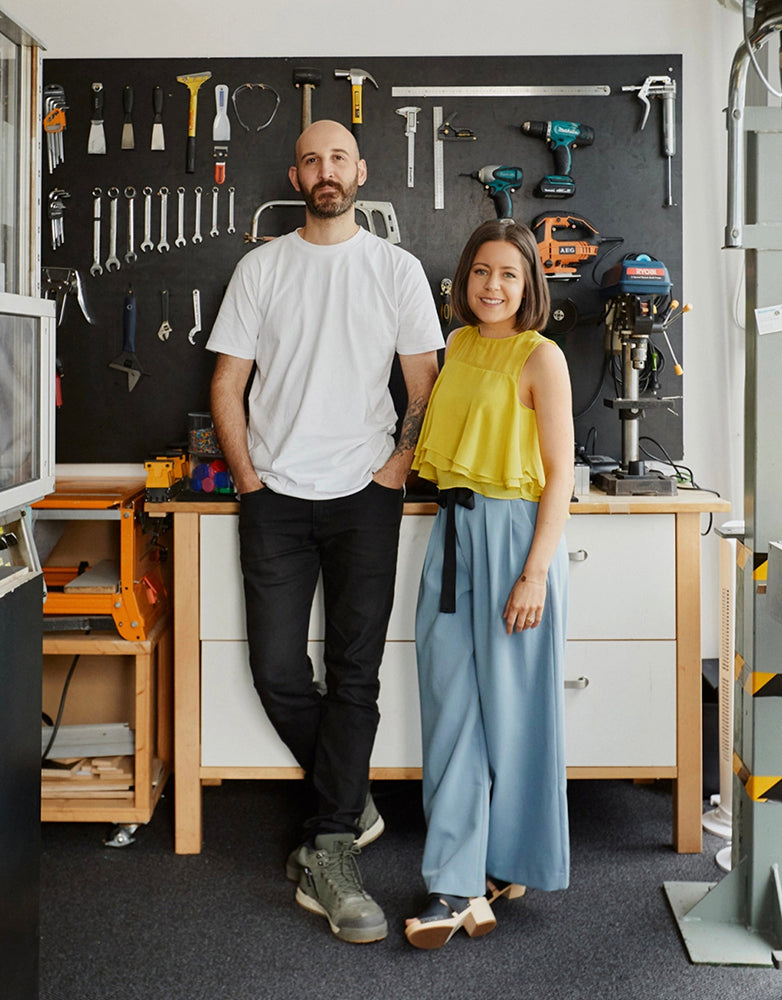 For a truly holistic circular economy system, lifecycle needs to be considered from product concept stage
Our relationship with plastic needs rethinking - plastics are versatile materials, however the way we use them is incredibly wasteful. We need to redefine plastic waste as a valuable resource, which can be recovered and returned to the material cycle.
By working with us, you're supporting our mission to create a circular, waste-free future and grow the micro-recycling community in Australia.
Photo credit: The Design Files
Contact us
"Based in the leafy eastern suburbs of Melbourne, Precious Plastic Melbourne is Australia's go-to for all things circular, including machines, moulds and innovation."
About the Precious Plastic movement
Since 2013, Precious Plastic has been working on a bottom-up approach to bring recycling technologies and knowledge to the hands of everyone, all open-source. Developing and sharing the machines and techniques to empower people around the world to start recycling plastic is at the core of the Precious Plastic mission, creating a new financial value from plastic waste.
Verified Workspaces: In 2021, Precious Plastic announced their Verified program, giving recognition to the top tier PP spaces around the globe (which they refer to as the crème de la crème of the Precious Plastic community)! Precious Plastic Melbourne was announced as one of the initial selection within the Verified program, and are the only Verified space in Australia. To this day, we continue to work closely with the Precious Plastic HQ, and support many spaces within the community.
Head to www.preciousplastic.com to learn more.