Unique, engaging and interactive corporate events
From team workshops to conferences and panels for the likes of brands such as Nike and Swisse, we offer fully adaptable corporate workshops to get your team or audience energised about the circular economy.
An increasing number of organisations are dedicating themselves to sharing their own learnings on sustainability and the circular economy. We've tailored events for a diverse variety of partners, recognising that impact in this arena is pivotal to uncovering further innovative and sustainable thinking. Through our engaging interactive sessions, discussions, and customised activities, we empower attendees to grasp the significance of circular economy practices and how they can drive positive change within their organisation.
To foster knowledge development, we offer profound insights into pivotal domains - Plastics, Recycling and Circular Economy, covering a spectrum of topics such as:
• The ecological impact of plastic
• The different types of plastic
• Recyclability of common plastics
• Potential applications for plastic 'waste'
• Circular Economy principles & practices
• UN Sustainable Development Goals (SDGs)
Enquire today
Key focus areas:
Sustainability

The Circular Economy, strategies for footprint reduction, and how we can drive transformative change on a local and global scale.

Plastics

Production mechanisms, the different types, why we use it, and the imperative paradigm shift to reconceive 'waste' as a valuable resource.

Recycling

Advanced insights into plastic recyclability, remanufacturing techniques, potential applications, and community-level recycling strategies.
Bill Verhagen | Education Facilitator
Bill is a qualified Plastics Engineer and Business Graduate. He has 35+ years experience in plastics and packaging.
Bill was a Technical Specialist for one of Australia's first post-consumer plastics recycling projects, aimed at demonstrating that packaging could be recycled into new applications. He has worked on a number of developments, focused on improving packaging sustainability through Circular Economy principles.
Passionate about inspiring the next generation, Bill began educating in 2020. He is also the current Vice President of the Society Of Plastics Engineers (SPE) ANZ and a member of the Australian Institute Of Packaging (AIP).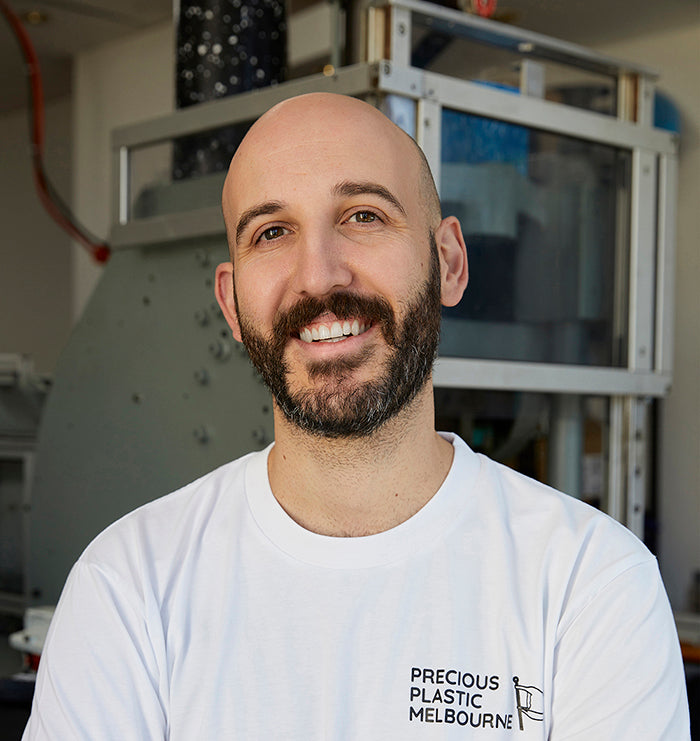 Piers Mossuto | PPM Co-Founder
Piers is one of the innovators behind the development of the 'Zephyr Bros' machinery range by Precious Plastic Melbourne- a series of small-scale plastics processing equipment designed for use in education, small business and community settings.
Earlier in his career, Piers has also spent time working as a Training Manager in adult education.
Now an expert in the area of community-focused 'micro' recycling, Piers also has an extensive background in business, co-founding his first sustainability-focused SME in 2014.
Pitch it to your boss: Select & download our Corporate Workshops Info Pack / Presentation via the links below.
Digital - Info Packs
Share
View full details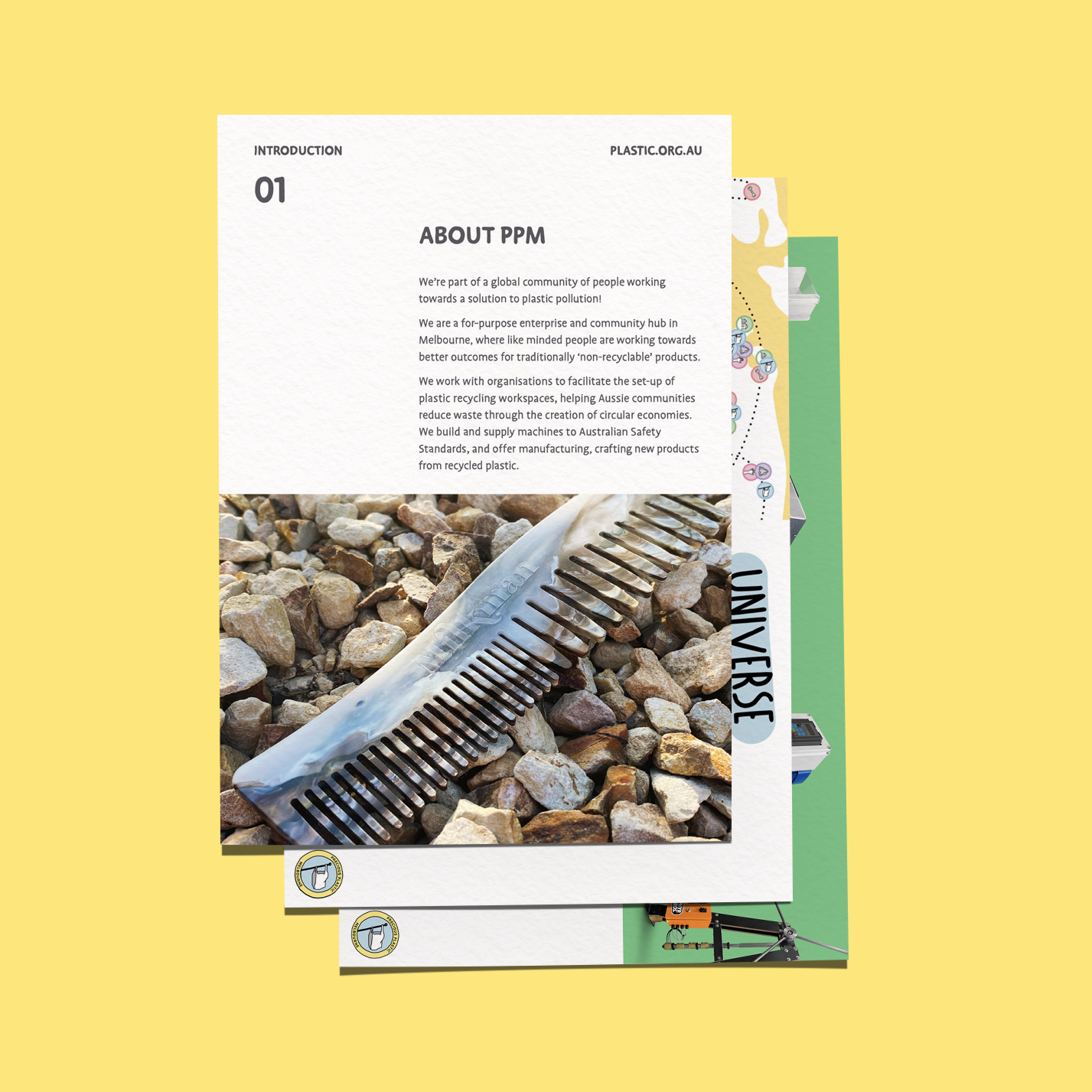 Explore our impact, and previous corporate events via our live Impact Map!