Recycled Sheet - Large
Regular price
$500.00 AUD
Regular price
Sale price
$500.00 AUD
Unit price
per
Sale
Sold out
100% Recycled/able
Contributing to the circular economy, our unique solid plastic sheets are handcrafted from 100% Post Consumer Recycled (PCR) plastic. Created using locally sourced, reclaimed plastic milk bottles, juice bottles and bottle tops, each one-of-a-kind board is unique in colour and design, weighing in at around 28kg. Our sheets can essentially be treated like (and worked with) in a similar way to what you would with timber.
• Made from Milk Bottles, Juice Bottles & Bottle Caps
• Australian made, handcrafted in Melbourne
• No added virgin materials or binding agents
• Package-free product
Product Take-Back Program - This product (and/or product offcuts) can be returned for reintegration into the production cycle at the end of its economic life. 

Note: Our sheets often sell out not long after they've dropped! We can also do custom recycled panels, please contact us to enquire. 
Specifications

Sheet Size (MM): 1240 x 1240*
Sheet Thickness Options (MM): 20*
Original Material: HDPE Milk & Juice Bottles, Bottle Caps
Material Source: Victoria, Australia
Not Suitable For: Long-Term Outdoor Use, Direct Contact With Food**

*Please allow a size tolerance of 2%.
**Our pre-made sheets are recycled using food grade plastics, however unless undertaking food contact testing, we recommend for non-food contact usage only.
Packaging & shipping

Shipping / Pick-Up: Large pieces are available for Pick-Up Only. Please email our team if you require a custom shipping quote.

Product Packaging: This is a 'nude' (unpackaged) product.

Shipping Materials: We ship using recyclable and/or pre-loved materials. For more info, head to our Packaging Reuse Program page here.
Product quality details

• Handcrafted recycled plastic: Some surface imperfections may be present, colours / patterning will vary, and some sheets may not be perfectly flat.
• In the case of light marks / scuffs, these can often be buffed out.
• One side will generally have some minor bubbles in the texture. Sheet edges are raw / unfinished.
• Occasionally we'll also make items with more notable imperfections available at discounted prices - please refer to notes on product images. NOTE: Samples and seconds are non-refundable or exchangeable. Please review the product information / image carefully before purchasing.
• We are happy to provide additional product images or details, however if this is the case you must contact us before placing your order.
Optional extras

Need a hand with something extra? No worries! We offer optional services on this product. Please follow the link below to add the required optional extra to your cart.
Usage ideas

Our recycled sheets can be used for various applications, such as furniture, commercial and residential interiors, retail counters, or installations - the possibilities really are endless! The sheets can be CNC routed, thermoformed, drilled etc.

Check out some of the ways we've used our recycled sheets:
• Converse store fit-out
• Hanging wall sculptures
Why buy from us?

By purchasing this product, you're supporting our mission to promote accessible community recycling throughout Australia. Engineering, building machines, designing products, implementing recycling systems and running a social enterprise takes resources. Your support helps us to:
• Set up recycling spaces for micro-recyclers and schools
• Increase our plastic processing capabilities
• Continue innovating, and
• Work to keep plastic waste out of landfill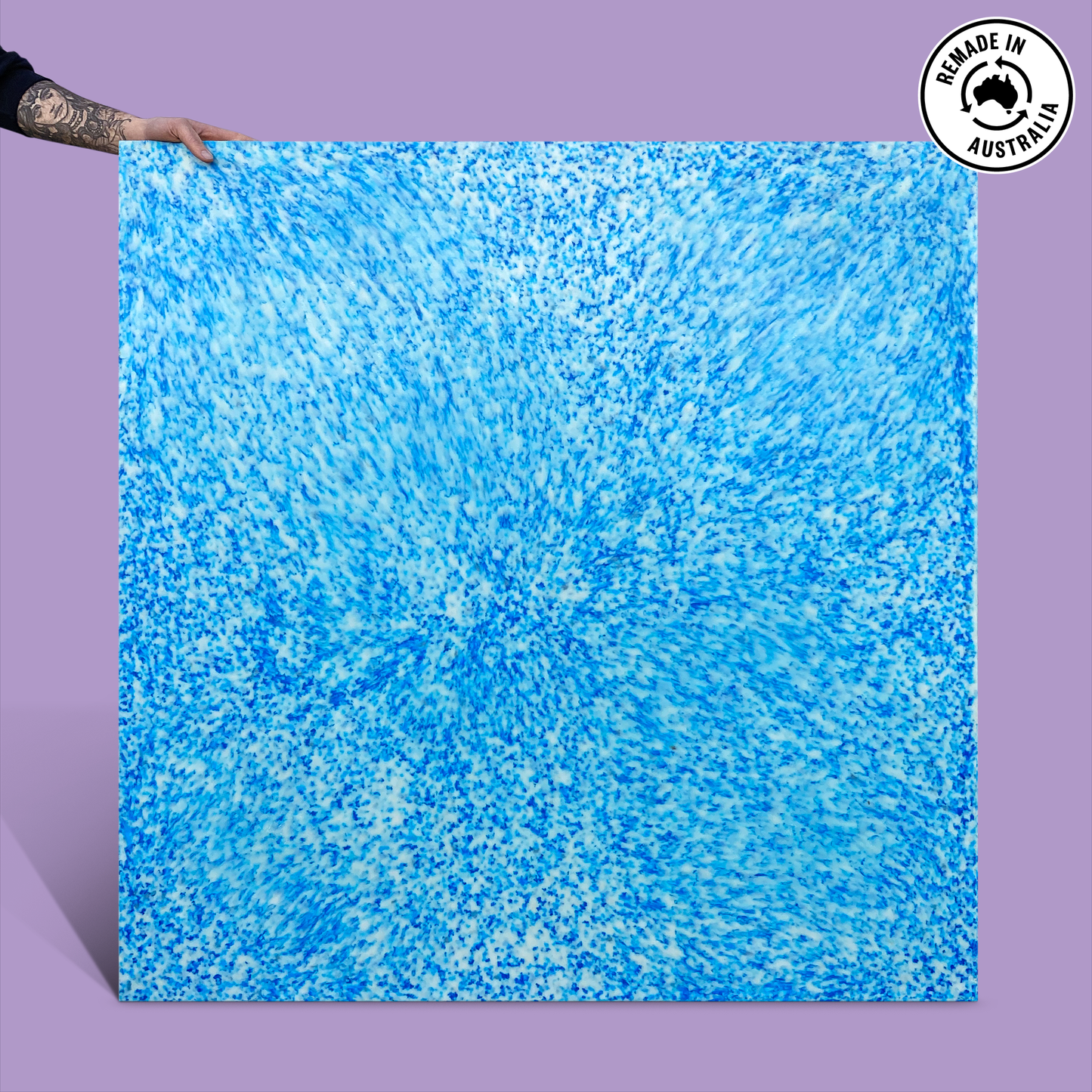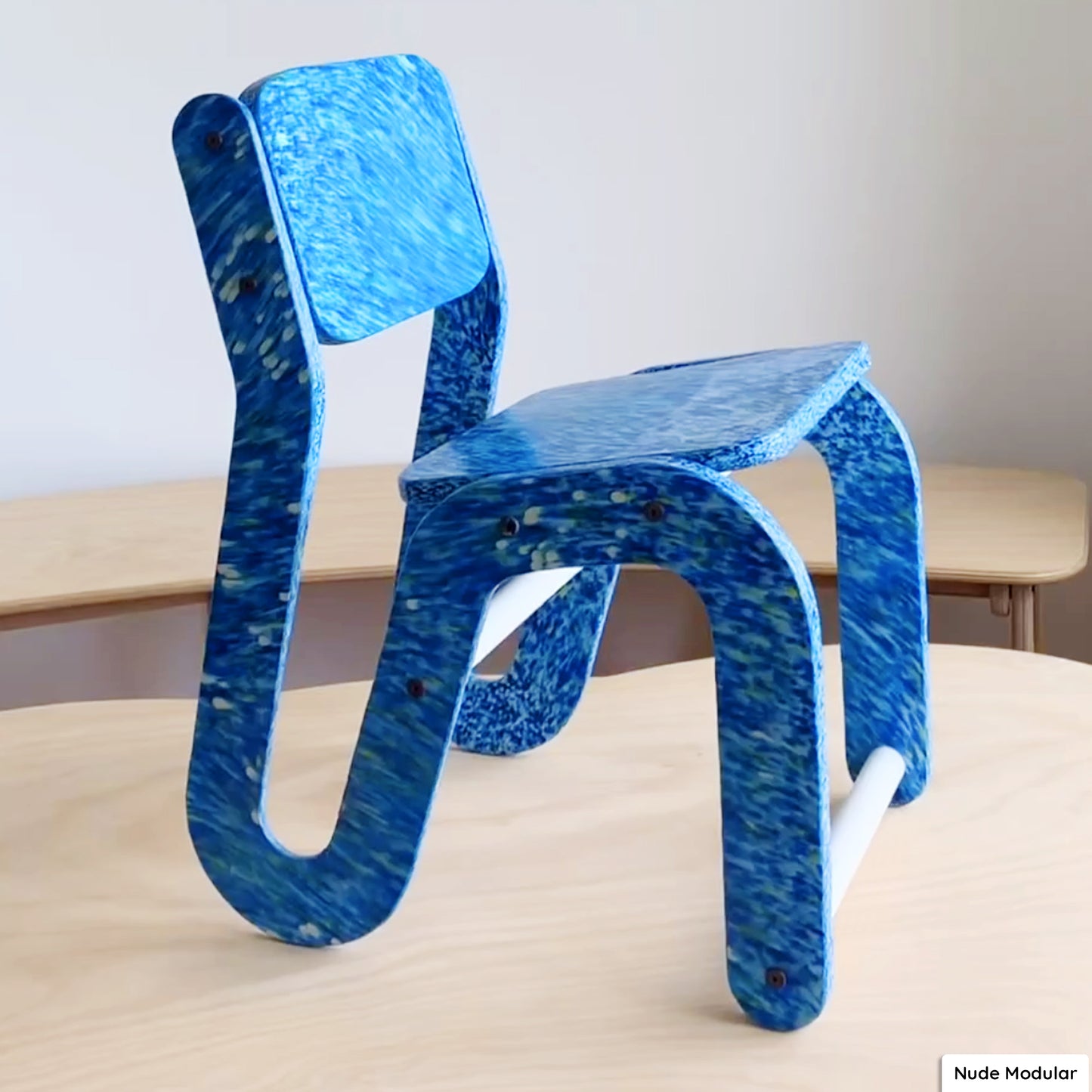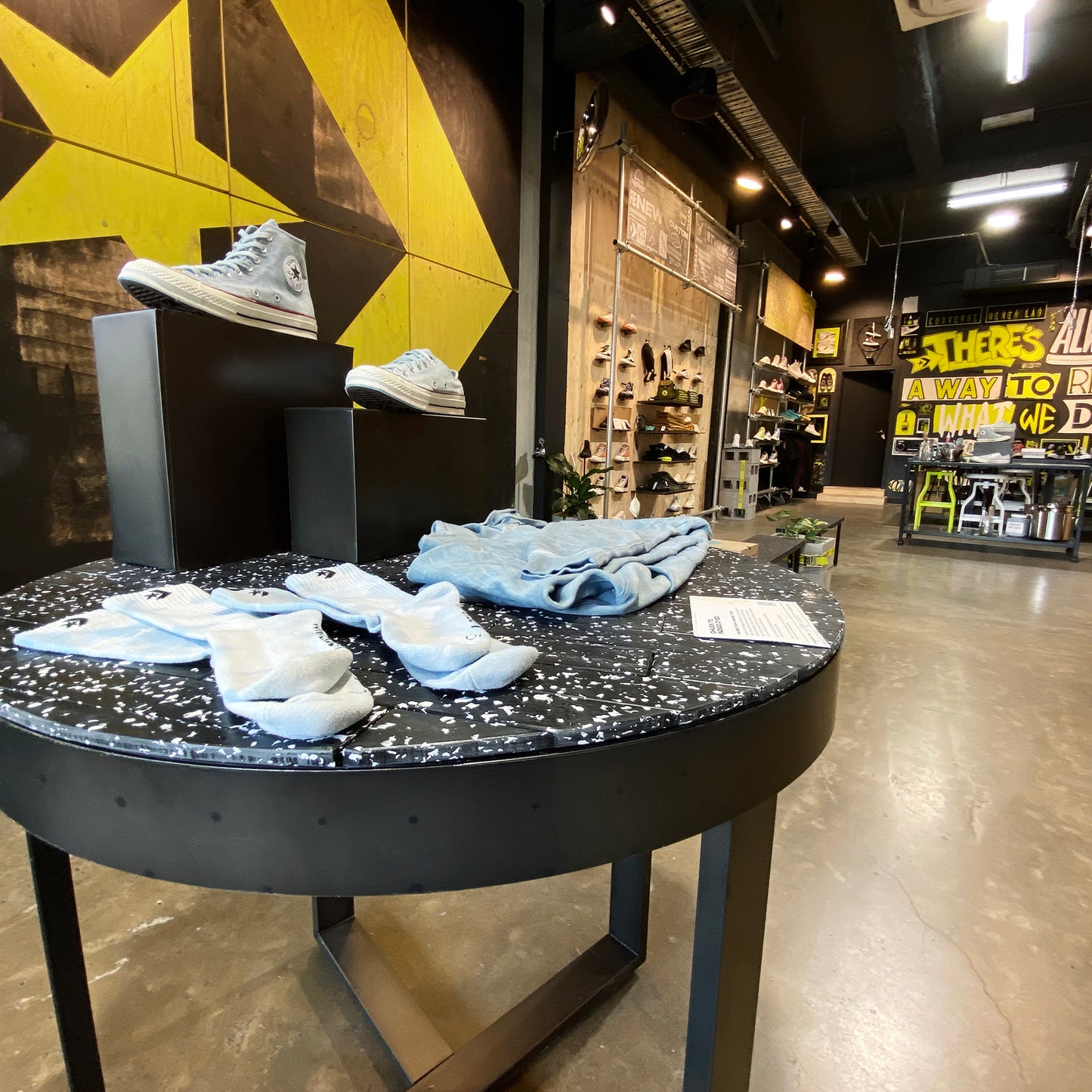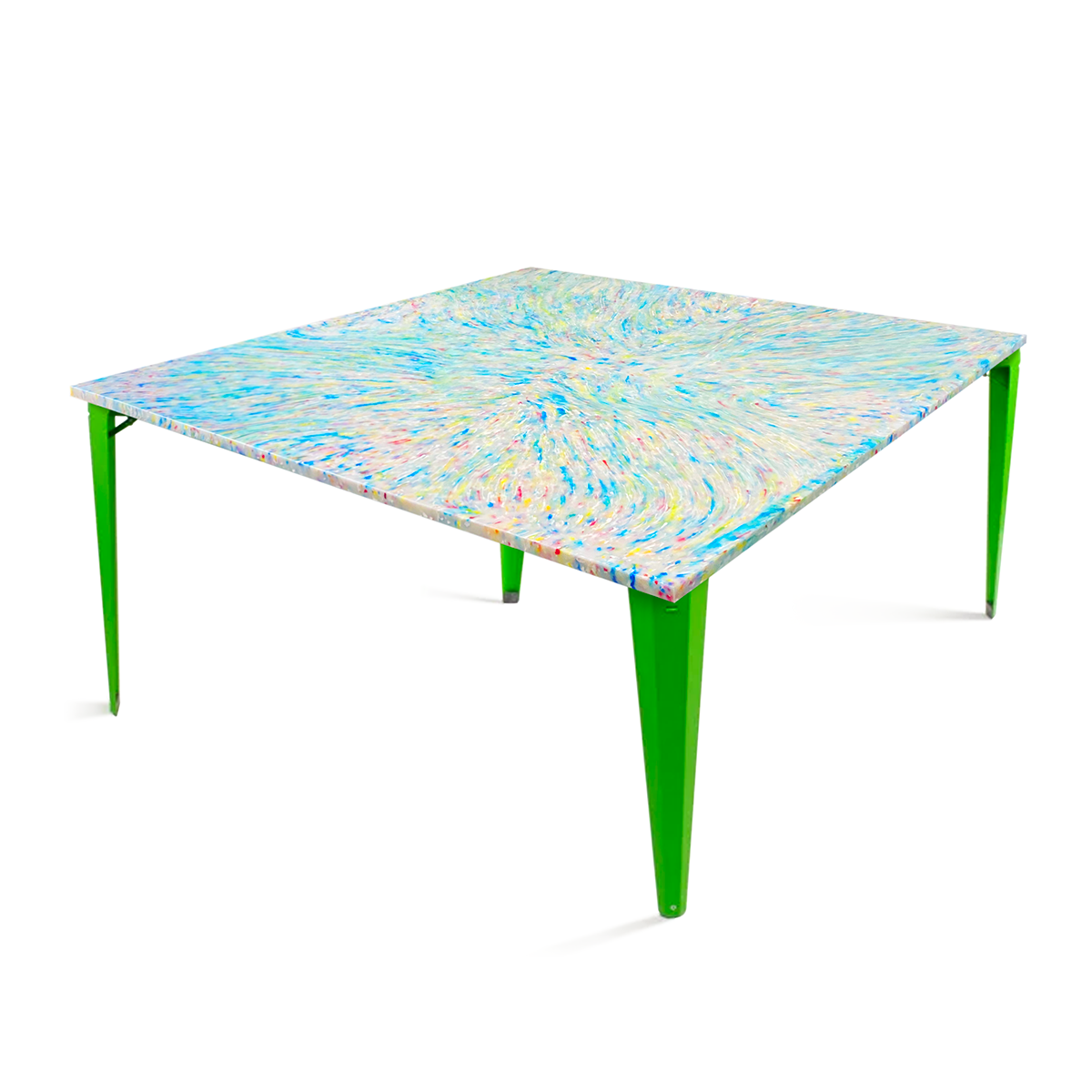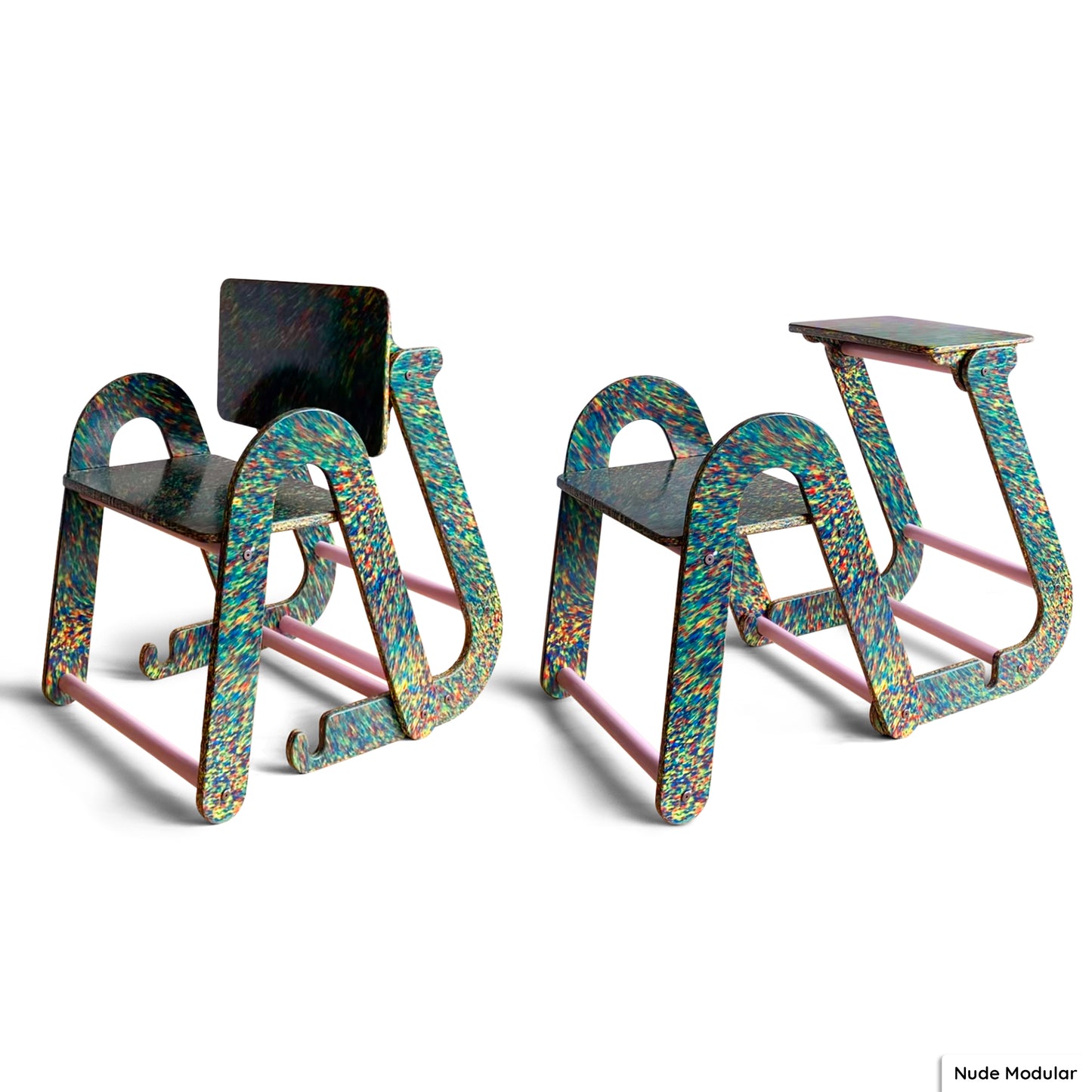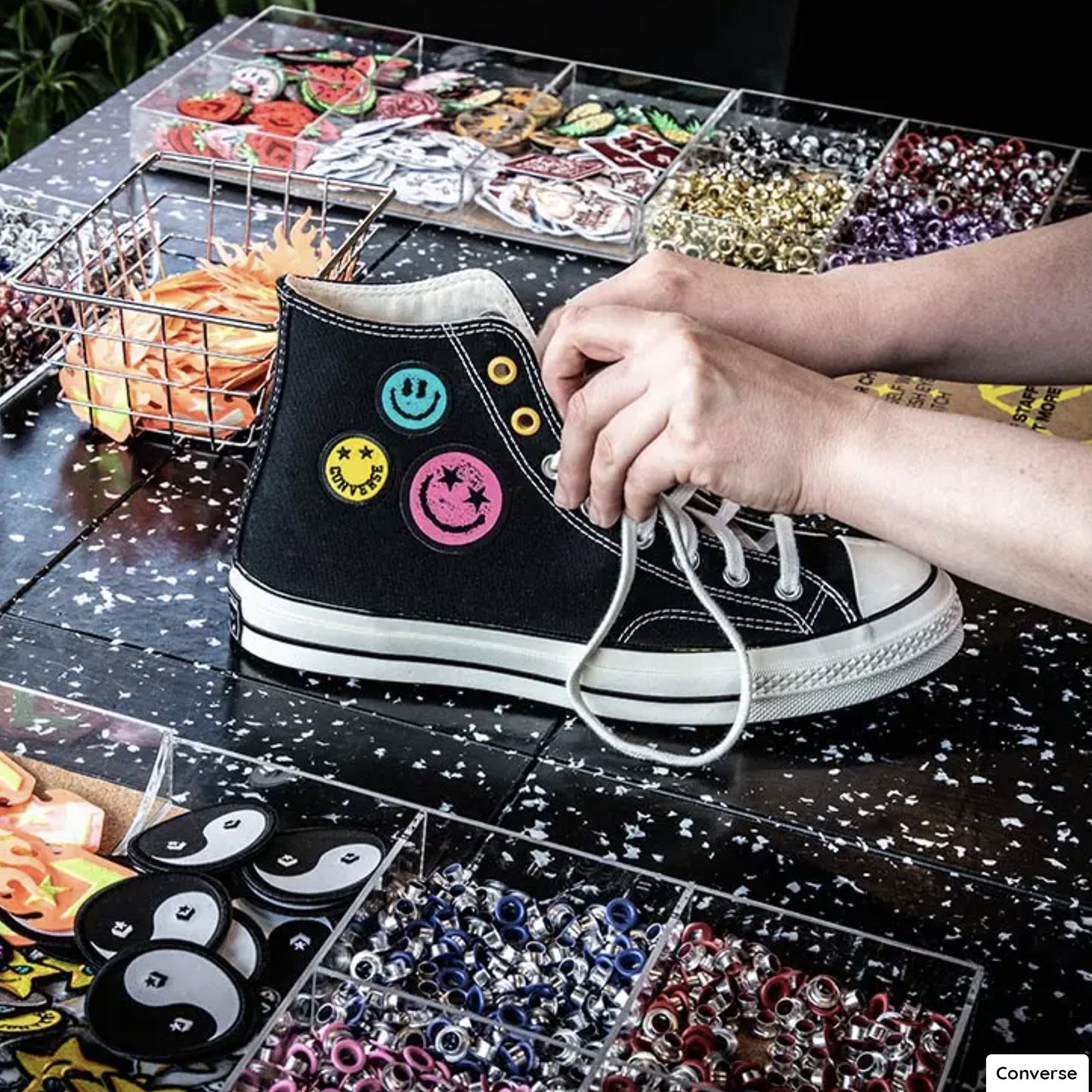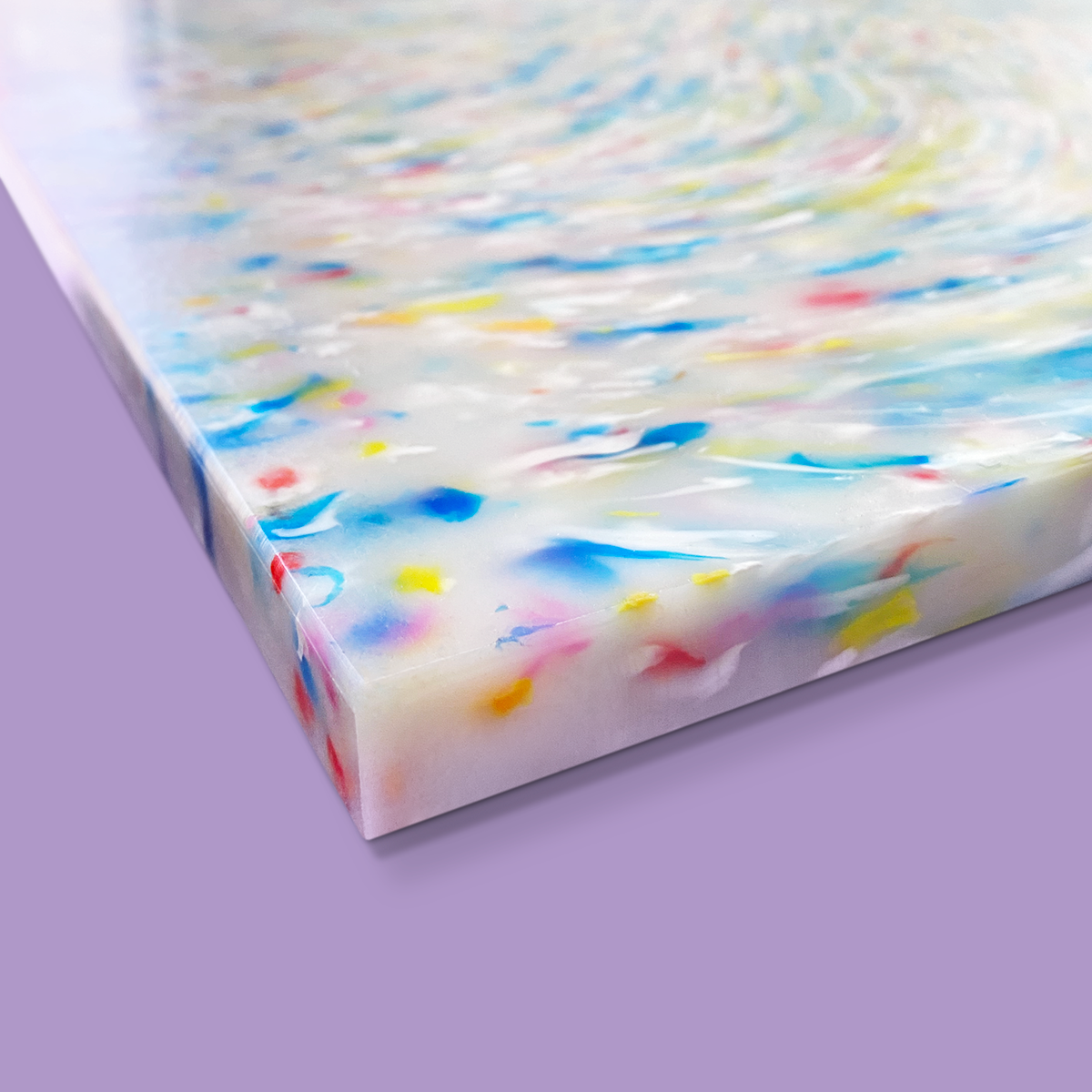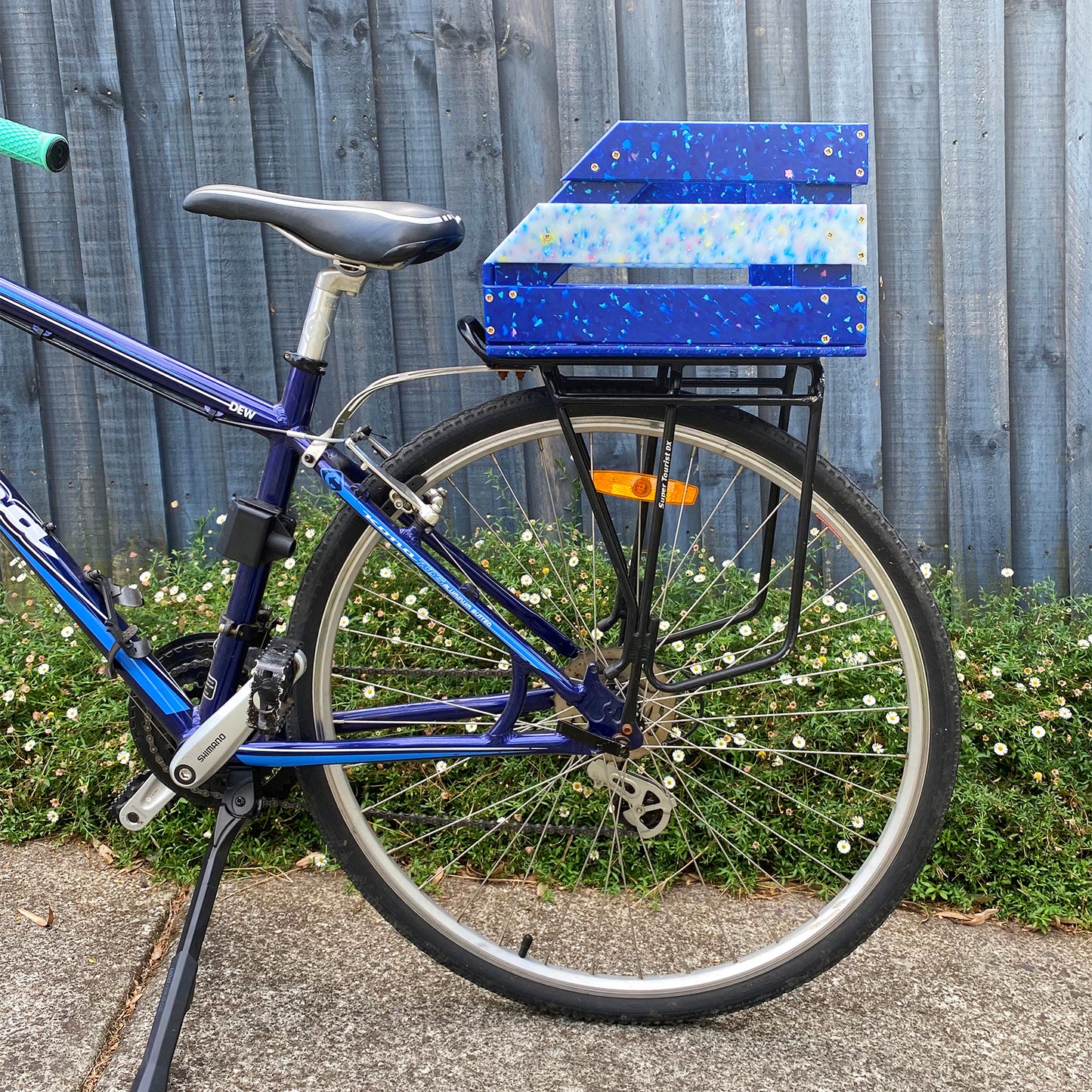 How We Turned Trash Into A Store Fit-Out For Converse